Real Time Tracking
You can track your conference call participants in real time with a geographic tracking map. attorney-conference.com has integrated Google Maps with their conference calling service to provide a tracking map of conference participants in real time.
Conference Tracking Map
A screen shot of the tracking map is shown below.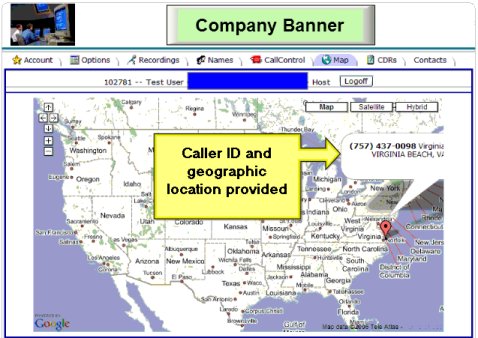 Once the conference call has started, the host may log into the Conference Control Center. Clicking on the "Map" tab at the top takes the host to the geographic tracking screen as shown. All conference participants are displayed on the Google Map. CallerID and geographic location information is provided.
The details provided by Google depend upon the ANI (Automatic Number Identification) received by the conference provider. No information is displayed for those calling parties that do not send ANI.