The web based "Conference Control Center" provides a detailed reports section. Clicking on the CDRs tab brings up the reports control panel.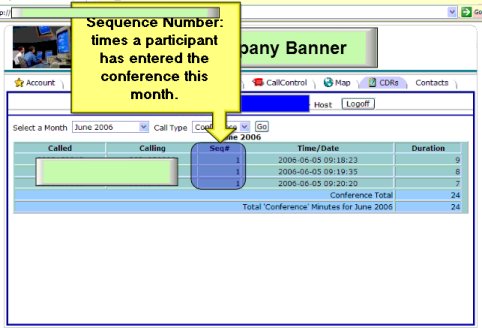 The following basic information is displayed:
Called number: the phone number the user dialed to access the conference.
Calling number: the phone number of the participant.
Sequence number: the number of times this phone number dialed into the conference for the given month.
Time/Date: the call took place.
Duration: in minutes.
Reporting Options
The reporting options section allows the host to select a month and type of report to run.

Month: six month's worth of call details are available.
Report Options (call type):
All
Conference
Operator
Record
Playback
Bridged
Dial out
Inbound